2022sat05feb14:0020:00Superfights Roma14:00 - 20:00(GMT+01:00) View in my timeAtlantico, Viale dell'Oceano Atlantico, 271D, 00144 Roma RM, ItalienTickets / Karten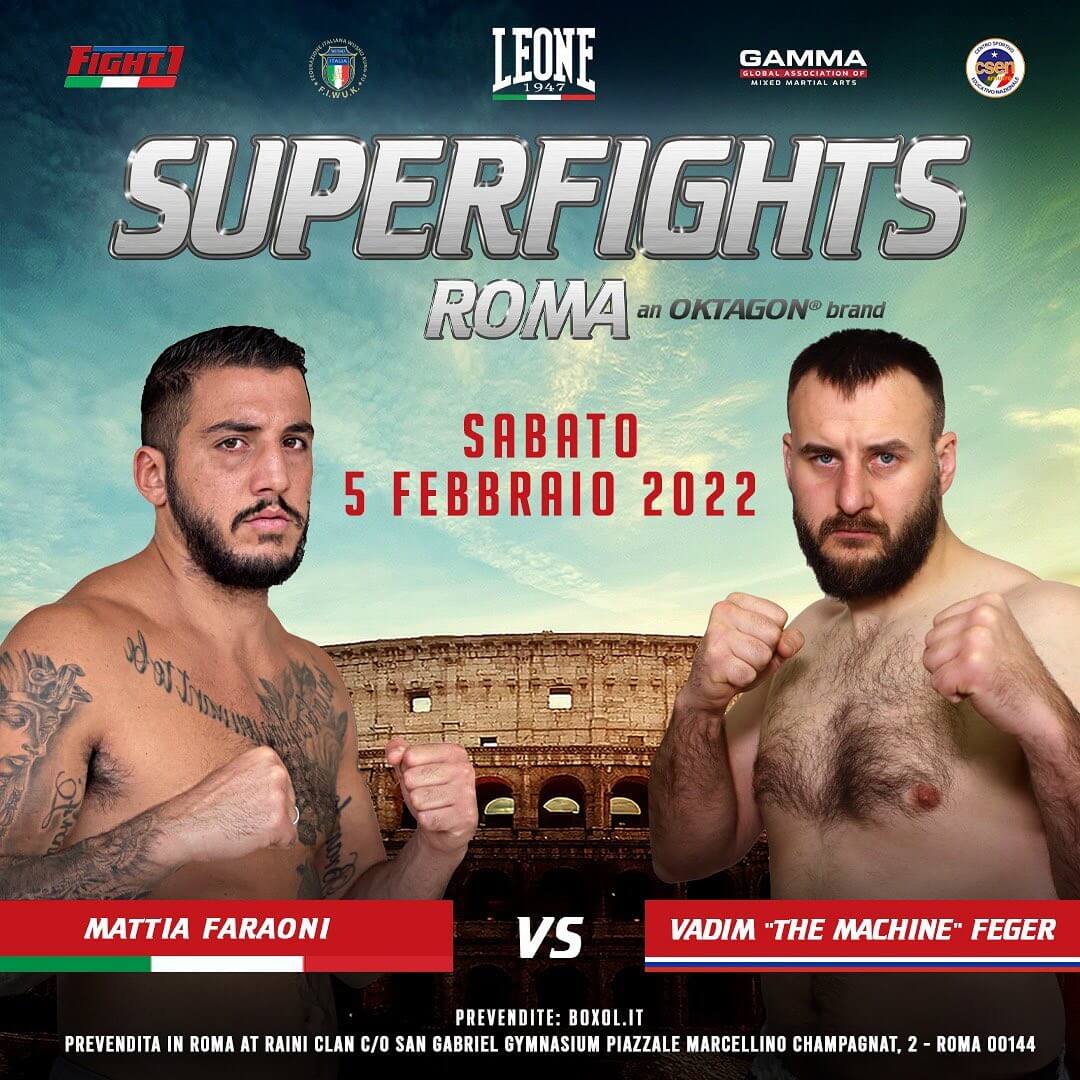 Event Details

[IT] TORNA A ROMA LA GRANDE KICKBOXING. Campionati internazionali di Kickboxing, Thai Boxe, MMA e Savate. Il ritorno sul ring di Mattia Faraoni, vincitore di Oktagon 2019; la sfida internazionale di Gloria Peritore, campionessa del mondo di Kickboxing, e del campione intercontinentale Roberto Oliva. Una serata all'insegna del KO con i migliori interpreti nazionali ed internazionali degli sport da combattimento.

[EN] GREAT KICKBOXING RETURNS TO ROME.

International Kickboxing, Thai Boxing, MMA and Savate Championships.
The return to the ring of Mattia Faraoni, winner of Oktagon 2019; the international challenge of Gloria Peritore,
Kickboxing world champion, and intercontinental champion Roberto Oliva.
An evening of KO with the best national and international interpreters of combat sports.
combat sports.

[DE]

DAS GROSSE KICKBOXEN KEHRT NACH ROM ZURÜCK.

Internationale Meisterschaften im Kickboxen, Thaiboxen, MMA und Savate.
Die Rückkehr von Mattia Faraoni, Gewinner des Oktagon 2019, in den Ring; die internationale Herausforderung von Gloria Peritore,
Weltmeister im Kickboxen und Interkontinentalmeister Roberto Oliva.
Ein Abend im Zeichen des KO mit den besten nationalen und internationalen Interpreten des Kampfsports.
Kampfsportarten.
Time

(Saturday) 14:00 - 20:00(GMT+01:00) View in my time
Location

Atlantico Live, Roma

Atlantico, Viale dell'Oceano Atlantico, 271D, 00144 Roma RM, Italien