2021sat20nov19:0023:00Doria Fighters - RESULTSWKU World Title K-1 Rules Pro19:00 - 23:00(GMT+01:00) View in my time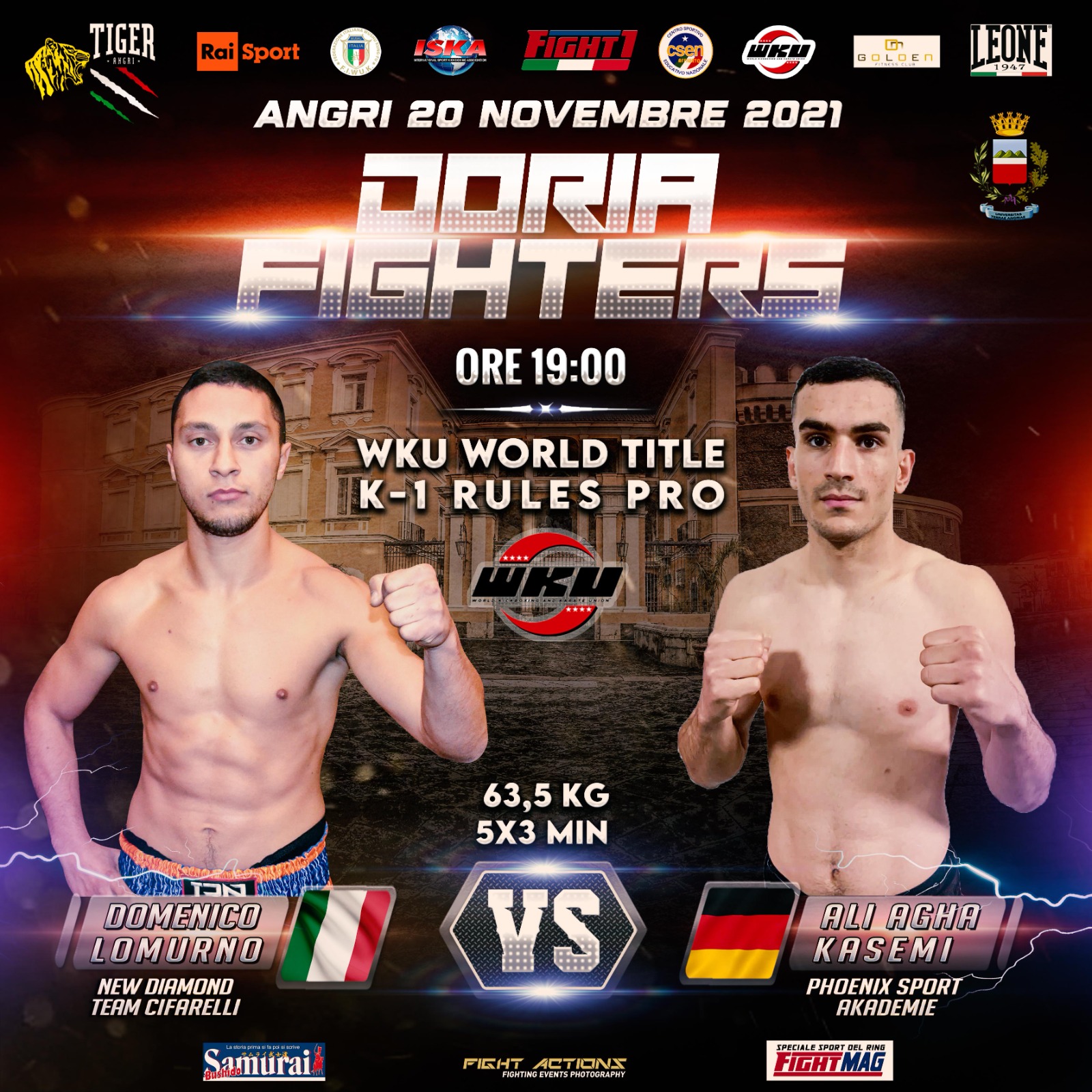 Event Details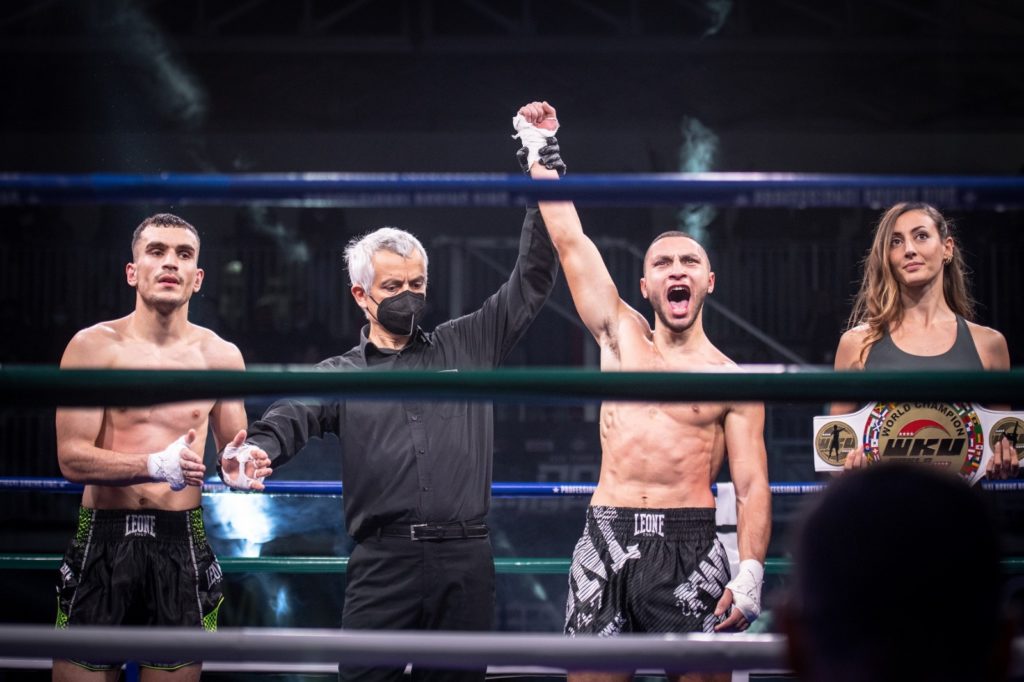 20/11/2021 "DORIA FIGHTERS" in Angri (SA) Italy⁠ WKU World Title K-1 Rules Pro 63,5kg⁠ Domenico LOMURNO (Italy) vs Ali Agha KASEMI (Germany)⁠ ⁠
Domenico LOMURNO wins by KO 3 round 1'16"⁠ ⁠ DOMENICO LOMURNO IS WKU WORLD CHAMPION⁠
In the big match of the Doria Fighters, event held in Angri in the province of Salerno on 20 September 2021, the Italian Domenico Lomurno and the German Ali Kasemi fought for the world title WKU K-1 rules 63,5 kg. The start was vibrant, from both fighters who tried several times for the power solution.⁠ ⁠
Also in the second round the match offered very interesting actions, with Lomurno taking measures to his opponent and started looking for the knockout.
The epilogue came in the third round with a winning combination from Lomurno that knocked the German down and made him unable to continue. The victory was absolutely deserved for the Italian fighter.⁠ ⁠ ⁠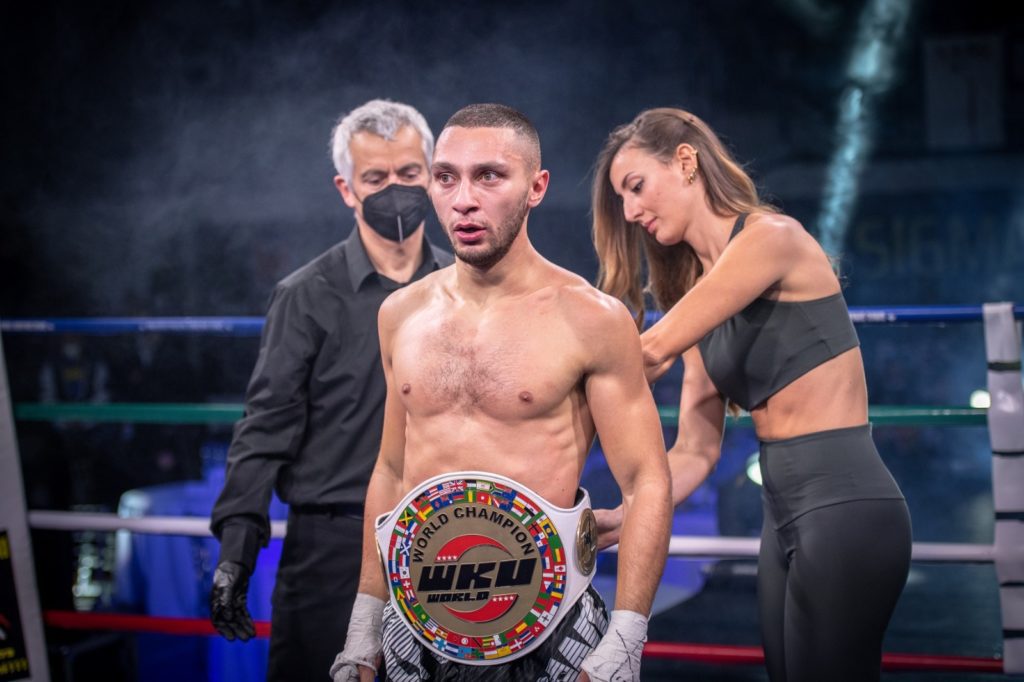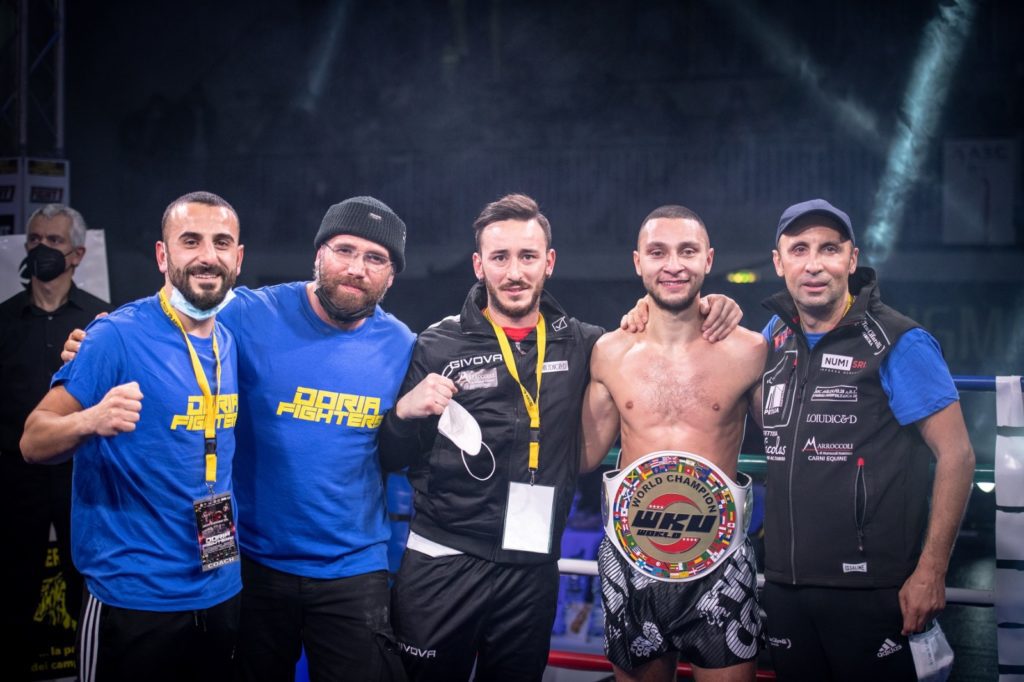 #wku #wkuworld #kickboxing #mma #muaythai #k1 #fullcontact #fight #wkuworldchampion #boxen #boxing #martialarts #italy #power #concentration #wkufamily #worldchampion #ko #knockout #doriafighters #worldtitle #champion #fightnight #salerno #angri #fighters
Time

(Saturday) 19:00 - 23:00(GMT+01:00) View in my time