Besim Kabashi (1976)
2023mon27febAll DayBesim Kabashi (1976)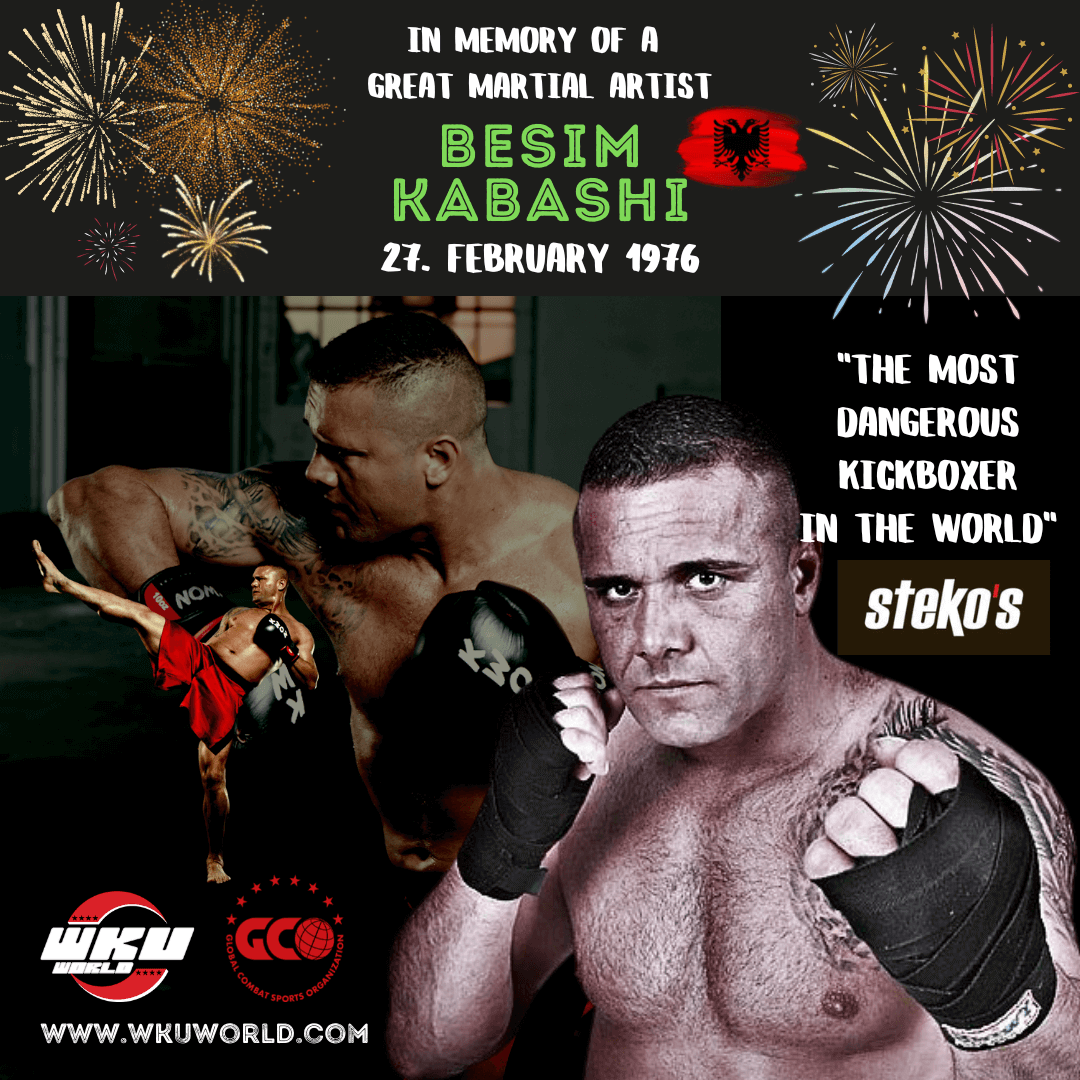 Event Details

(EN) Besim Kabashi – probably the toughest kickboxer in the world. Ferocious against his opponents and himself. The Mike Tyson of kickboxing. A legend. And, like all legends, died far too early.

"He was the toughest kickboxer we've ever had. Ruthless at dishing out and just as merciless taking it in," said his trainers, the kickboxing promoters Mladen and Pavlica Steko, about Kabashi.

Today would have been his birthday. Although he may no longer be with us, his legacy lives on. Besim was known for his incredible strength, toughness, and unwavering dedication to the sport. He inspired countless individuals around the world. We will never forget you.

(DE) Besim Kabashi – wahrscheinlich der gefährlichste Kickboxer der Welt. Unerbittlich gegen seine Gegner und sich selbst. Der Mike Tyson des Kickboxens. Eine Legende. Und, wie alle Legenden, viel zu früh gestorben.

"Er war der härteste Kickboxer, den wir je hatten. Unbarmherzig im Austeilen und ebenso gnadenlos im Einstecken", sagten seine Trainer, die Kickbox-Promoter Mladen und Pavlica Steko, über Kabashi.

Heute wäre sein Geburtstag gewesen. Auch wenn er nicht mehr unter uns weilt, lebt sein Vermächtnis weiter. Besim war bekannt für seine unglaubliche Stärke, seine Zähigkeit und seine unerschütterliche Hingabe an den Sport. Er hat unzählige Menschen auf der ganzen Welt inspiriert. Wir werden dich nie vergessen.
Time

All Day (Monday)(GMT+01:00) View in my time